Isamu Noguchi was a Japanese American artist, sculptor and landscape architect known worldwide for his public works. Born in Los Angeles in 1904, his long career spanned six decades. Here are a few of his most famous pieces:
"Red Cube," HSBC Building, New York, NY, 1968
Japanese Garden at UNESCO Headquarters, Paris, France, Travel Pod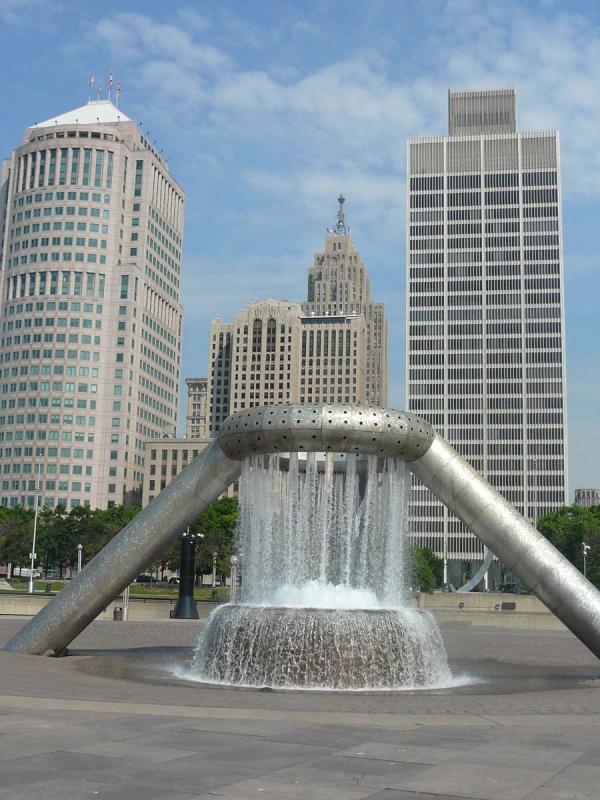 Dodge Fountain and Phillip A. Hart Plaza, Detroit, MI, 1975
"California Scenario," Costa Mesa, CA, 1980-82 (Alisa Ochoa)
In 1948, Noguchi collaborated with the Herman Miller furniture company to produce a catalog of modern furniture. Perhaps his most famous piece from this catalog was his Noguchi table. This table still remains popular today.
"Noguchi Table" for Herman Miller
, 1948
Noguchi also designed playgrounds for children. He saw them as the perfect way to integrate sculpture into modern life. Here are some of his playgrounds:
Late in his life, Noguchi designed several "Slide Mantras" made from stone. The Slide Manta in Sapporo was constructed of black stone so that it could be viewed even in the snow-covered winter months there. These Slides were not constructed however, until after his death.
Black Slide Mantra, Odori Park, Sapporo, Japan
Model for Slide Mantra 1,
Noguchi Museum
Noguchi died on November 30, 1988 at the age of 84 after a very long and prolific artistic career. To learn more about his life and work, visit
Wikipedia
or
The Noguchi Museum
.
It's Friday, so it's time to see what other bloggers are up to at
The Inspired Room's

Beautiful Life Friday
.