Pete Nelson is a builder and designer of treehouses.  He has traveled the world photographing them and now brings them to us in his book entitled New TREEHOUSES of the WORLD. 
Get it Here.
Here are some of his own as well as others.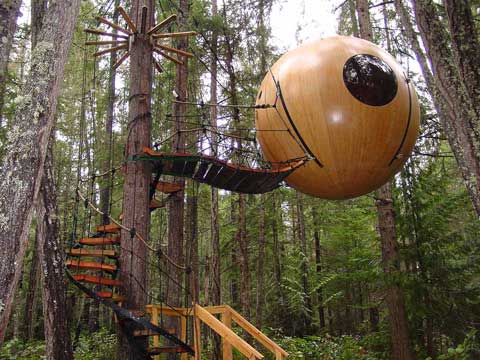 Imagine, living in the trees!  Pete also has a blog called The Treehouse Guy.  Check it out!